Bob Rule Yo-Yo's Around the World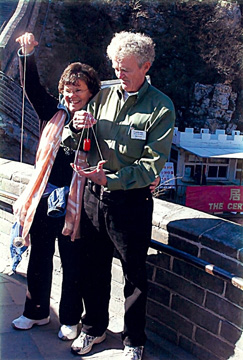 On the Great Wall of China
In Tiananmen Square, Beijing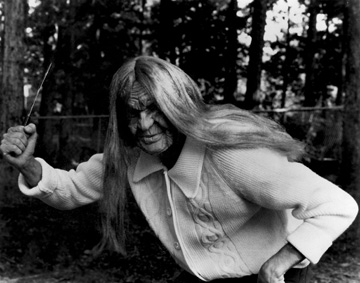 In a Bit Part for a Horror Movie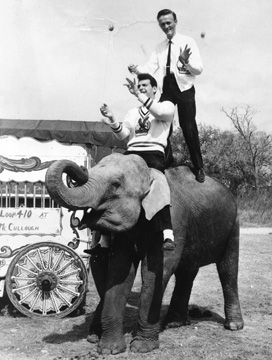 In San Antonio, TX, 1962, with Ken Fillary & friend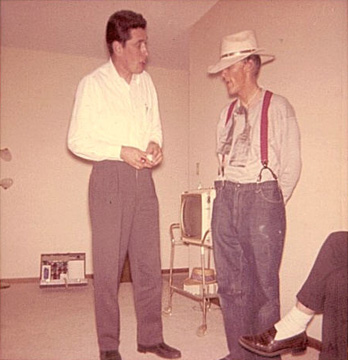 As Cadwalater with Don Winters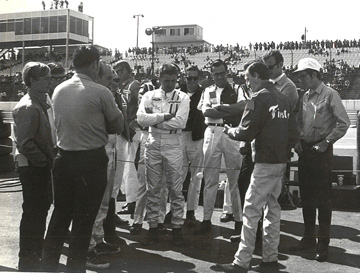 At Atlanta International Raceway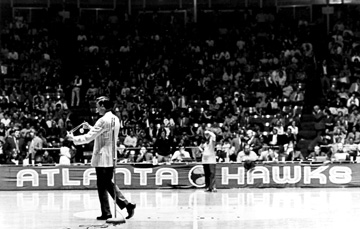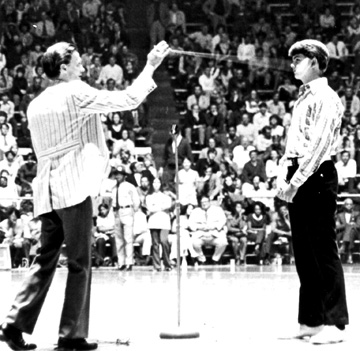 Halftime for Atlanta Hawks, 2

A Word or Two From the Webmaster
This is a list of yo yo links that is reliable up to May of '15.
I'm Bert Lee, the guy who put all this stuff together. I have really enjoyed making this site. To Bob Rule, who trusted me to do it according to the whims of my own design style, I wish all the best. He has been the single best client a freelancer ever found, and I hope I have served him well.
Among these pages you will find my own treatise as a web master. I have had a chance to work the whole range of media here and it's been a real education. I stand ready to keep this site running and improving.
Visit my own website at: bertleesitesandsounds.com